Buy Pantanetti and win RED Socks by REDE - Insert coupon PANTARED in your chart

Free Shipping & Free Returns
Borsa
Blue stripe shirt French collar
Borsa
Blue stripe shirt French collar
Last available
Currently not available
Long sleeves shirt. Handmade in Italy.
Fitting Slim.
100% cotton, Cotonificio Albini.
Smooth button
Carrè separately sewn.
Darts on the back.
Dry fit
Fit: Slim 2
Pattern: Blue stripe
Color: White
Collar: French collar

Didn't you find your size? Would you like to know if a product is available in other colors? Would you like some information about fitting or some advice to find the right size for you? Ask Grace!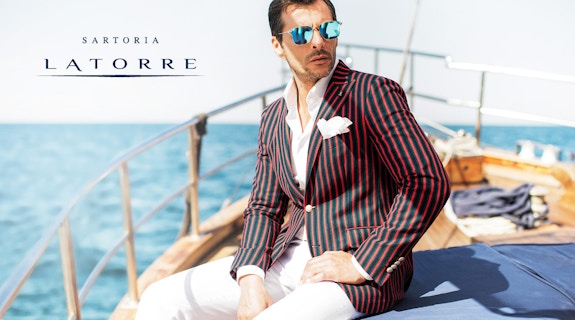 Latorre: half a century of good taste
I would like to think that every great story begins in tiny and silent villages. I would like to know that every great story could actually come out anywhere. I would like to think that every place brings in every great story, perfume and unmistakable tastes.