Buy Pantanetti and win RED Socks by REDE - Insert coupon PANTARED in your chart

Free Shipping & Free Returns

Sales up to 50% - Extra 10% : code "HAPPYIG"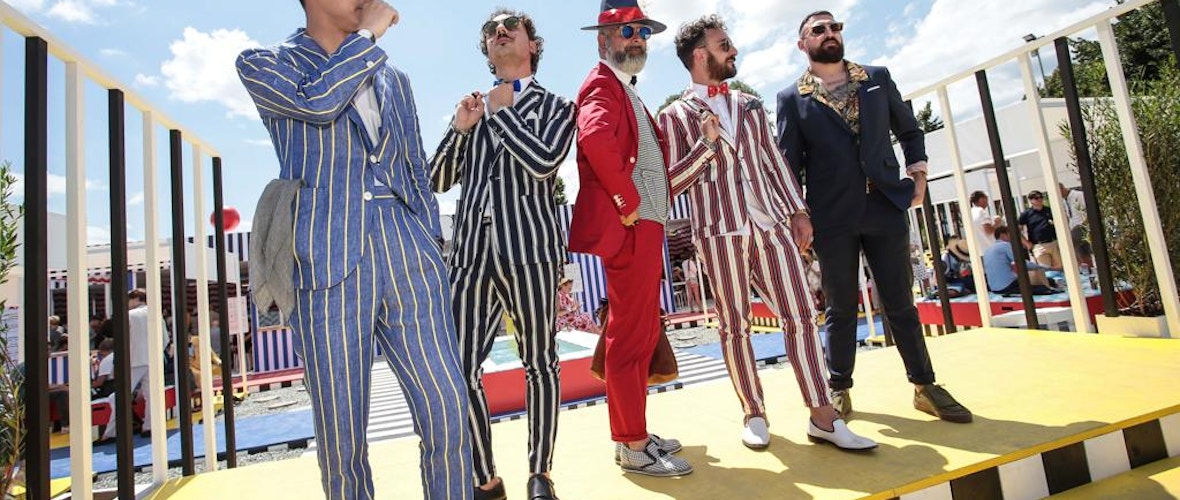 Pitti uomo 2018 : theme of lines
Lines, Lines and still lines
Lines, Lines and still lines. Of all colors and all sizes. This is the trend of the spring-summer 2019 season.
All the setting up of the 94th edition of Pitti Uomo, which opened this morning at Fortezza da Basso, in theme lines.
A white and blue bar with swimming pool greets visitors arriving in the courtyard of the property.
At the international event, point of reference  for men's fashion, there are 1,240 brands, of which 561 are foreign (45% of the total).
The innovative concept of the festival is called P.O. P Pitti Optical Power and is defined by the organizers as a visual and virtual party that stimulates new horizons of perception and perspective of things.
The 94 edition is characterized by a strong attention to the environment (the first biodegradable membrane produced was presented) and also to the gender policies.
Arkistar presented the first genderless shoes created by Alberto Del Biondi.  "They are not simple sneakers - as the company specifies - the shape of the shoe is free and fluid like today's consumers who want to tell themselves beyond any gender classification.