Buy Pantanetti and win RED Socks by REDE - Insert coupon PANTARED in your chart

Free Shipping & Free Returns
Mono
Black perforated belt
Last available
Currently not available
High quality bovine vegetable-tanned leather belt
Vegetal tanning is the most ancient tanning method for leather. It takes time, patience and a great know-how for developing recipes that make the leather unique and lively. Each tannery has its own secret formula, jealously guarded.
The most relevant components of this type of tanning are natural tannins, in both liquid and powder form. Tannins are obtained from different parts of the plants, like the cortex, the pod, the leaves and the fruits. The process consists in the immersion of the leather in tanks containing tannin acid solutions and left to macerate. The entire process is totally eco-friendly and sustainable.
Mono products are made by artisans workshops, using accessories, zip and lining 100% made in Italy.
Ideal Season: Four Seasons
Composition: 100% leather

Didn't you find your size? Would you like to know if a product is available in other colors? Would you like some information about fitting or some advice to find the right size for you? Ask Grace!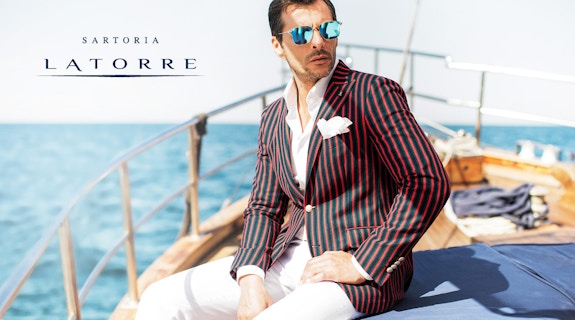 Latorre: half a century of good taste
I would like to think that every great story begins in tiny and silent villages. I would like to know that every great story could actually come out anywhere. I would like to think that every place brings in every great story, perfume and unmistakable tastes.