Buy Pantanetti and win RED Socks by REDE - Insert coupon PANTARED in your chart

Free Shipping & Free Returns

Sales up to 50% - Extra 10% : code "HAPPYIG"
Roda
Beige Pied de poule jacket
Roda
Beige Pied de poule jacket
Last available
Currently not available
Fit: Slim
Our model wears: '48'
Pattern: Polka Dots
Color: Beige/Brown
Our model wears: '182'
our model weighs: '80'
Number of buttons: Two
Interior: Lined
Composition: 100 wool
Ideal season: Autumn / Winter

Didn't you find your size? Would you like to know if a product is available in other colors? Would you like some information about fitting or some advice to find the right size for you? Ask Grace!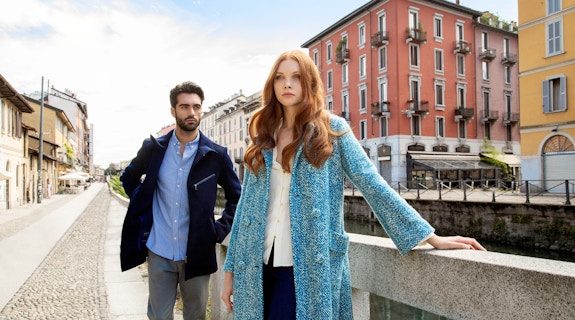 Ero jacket
Ero Jacket is a 100% Italian product, created thanks to the skilful artisanal tradition, which turns a simple garment into a unique creation.