Buy Pantanetti and win RED Socks by REDE - Insert coupon PANTARED in your chart

Free Shipping & Free Returns

Sales up to 50% - Extra 10% : code "HAPPYIG"
Mono
Bomber jacket
Last available
Currently not available
Anilin Bomber jacket
Excellent Fitted Design. Made from genuine real soft Cowhide leather. A very good quality jacket which will fit nicely on any guy. Real leather ages beautifully with time. It takes on the character of the wearer.
Fit: slim
Our model wears: '50'
Color: Black
Our model wears: 182 cm
our model weighs: 80 kg
Interior: lined
Composition: 100% leather
Ideal season: Four seasons

Didn't you find your size? Would you like to know if a product is available in other colors? Would you like some information about fitting or some advice to find the right size for you? Ask Grace!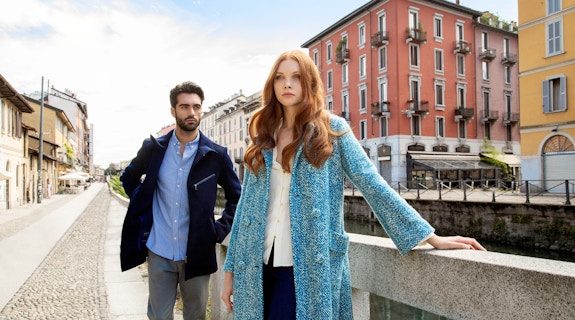 Ero jacket
Ero Jacket is a 100% Italian product, created thanks to the skilful artisanal tradition, which turns a simple garment into a unique creation.