Buy Pantanetti and win RED Socks by REDE - Insert coupon PANTARED in your chart

Free Shipping & Free Returns

Sales up to 50% - Extra 10% : code "HAPPYIG"
Sartoria Latorre
Striped design patos jacket
Sartoria Latorre
Striped design patos jacket
Last available
Currently not available
Ideal Season: Autumn/Winter
Fit: regular
Our model wears: '50'
Pattern: striped design
Color: multicolor pattern
Breast : single breasted
Our model wears: '184'
our model weighs: '82'
Number of buttons: '2'
Interior: 'unlined '
Composition: 46 WV - 18 SE - 14 CO - 14 LI - 8PA
drop: '8'
Rif. Art.: R21416-1

Didn't you find your size? Would you like to know if a product is available in other colors? Would you like some information about fitting or some advice to find the right size for you? Ask Grace!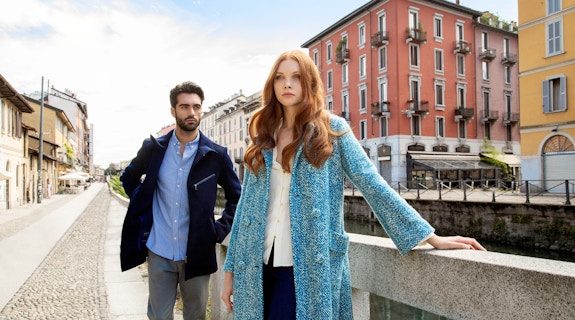 Ero jacket
Ero Jacket is a 100% Italian product, created thanks to the skilful artisanal tradition, which turns a simple garment into a unique creation.