Buy Pantanetti and win RED Socks by REDE - Insert coupon PANTARED in your chart

Free Shipping & Free Returns

Sales up to 50% - Extra 10% : code "HAPPYIG"
belamurrina
Rubin Sun Drops
Last available
Currently not available
One of the fabulous Venice's characteristics, city of romantics and love, are the endless sunsets that wrap the golden light of the lagoon, lulling in an eternal and sweet hug, full of shades that space from pink to intense red. Anyone who loves leaning the look on venetian horizon's line, during the last hours of light, should have noticed the shimmer of the last sun raises through lagoon's water in marvelous luminous shades. So, looking these pendants earrings with circles wrought by hand in 925 silver, you'll see the last sun's drops set in a golden finishing touch, in turn soaked in a ruby horizon defined by a thin cannula in pure Murano's glass.
Didn't you find your size? Would you like to know if a product is available in other colors? Would you like some information about fitting or some advice to find the right size for you? Ask Grace!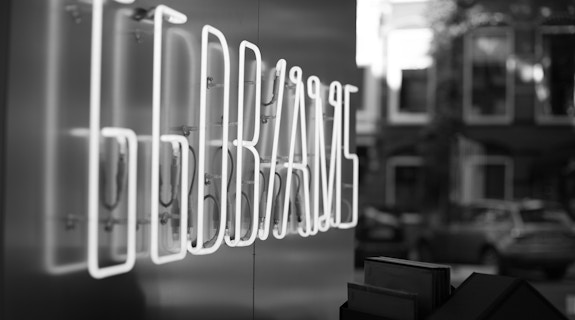 Golden Goose
Golden Goose Deluxe Brand was born in 2000 merging the creative spirit of Francesca Rinaldo and Alessandro Gallo:
two young Venetian designers, outsiders until then to the world of fashion.